2022 JOBE "E-BOTTOM" 11th SOUP PACKAGE
available
UVP: 2.499,99 €
incl. 19% VAT Free Shipping
The new Jobe E-Duna electric SUP board
The 2021st E-Duna 11.6 SUP Board is certainly one of the coolest novelties from the house Jobe. With the integrated, but removable E engine, you can sink with this Board quite simply and easily about the water. The E-Duna is steered with a small Bluetooth remote control which can be simply fastened to the paddle and more than 3 integrated speed modes disposes. And with all previous functions of the popular Duna 11.6, the next step in the state Up Paddling is of the E-Duna an evolution.
Though you do not need a licensing for this Board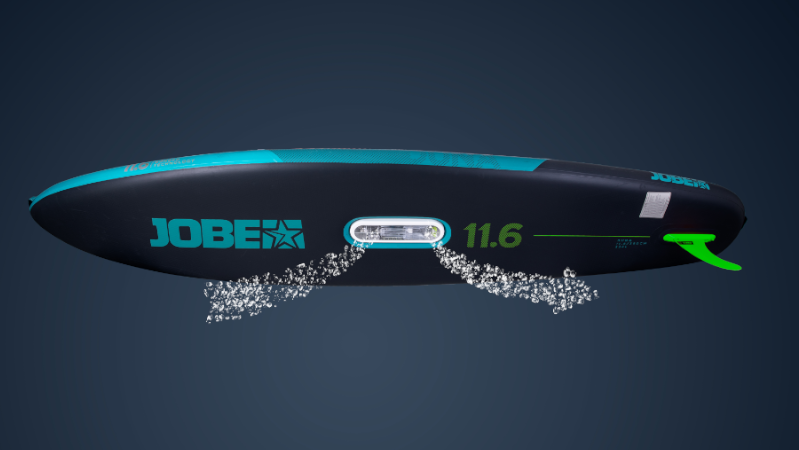 Extremely light Carbon paddle

Suitable with dog

Everything fits in
the waterproof backpack

With electric motor:
Running time up to 3 hours
Speed ​​up to 5 km/h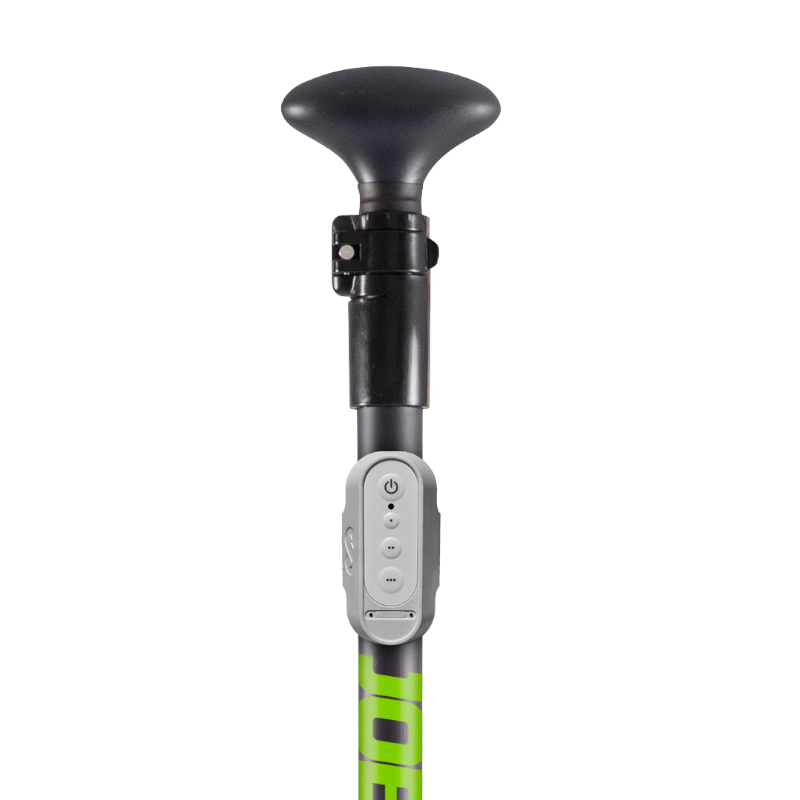 Description
Special feature: Our first Board with electric drive
Level: Beginners & Advanced Board
Waters: calm to wavy rivers, lakes & coastal waters
Luggage nets: front and back
Paket: Board, engine with integrated pump, remote control, 3-pieces carbon paddle, paddle pocket, Leash, backpack, 2 specially Bungee ropes,
PRODUCT COMPARISON
E-DUNA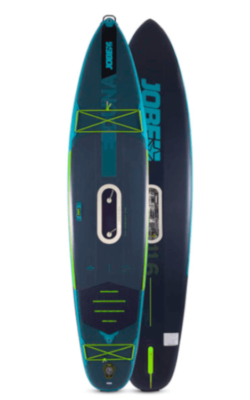 YARRA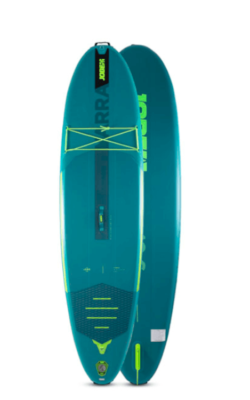 Straight ahead and speed
Better straight run at the Duna by 30cm more length. The DUNA is narrower and has a pointed bow. This will make you faster.
Stability and maneuverability
With the slightly wider and shorter YARRA you are more agile and more stable
We recommend:
This Board package is definitively something special and will open absolutely new possibilities for you.
PRODUCT INFO
Lenght: 11'6" (3,50 m)
Wide: 31″ (78,8 cm)
High: 6″ (15 cm)
Max. Pressure: 20 PSI (1,33 Bar)
Volumes: 320 L
Recommended Rider Weight: up to 115 kg
Board Weight: 12,4 kg incl. Engine
Jobe Product ID: 488821002
WE ADVISE YOU
You have any questions? We are happy to advise you personally. Get in touch with us!
OUR EXPERIENCE WITH THE JOBE BRAND
Customers of our SUP rental at the Schlachtensee in Berlin have been very satisfied with the JOBE BOARDS since 2015.
The robust boards from JOBE withstand the heavy load in the rental very well. This gives us an authentic insight into the longevity of these boards over the years. Recurring customers in our SUP shop confirm this.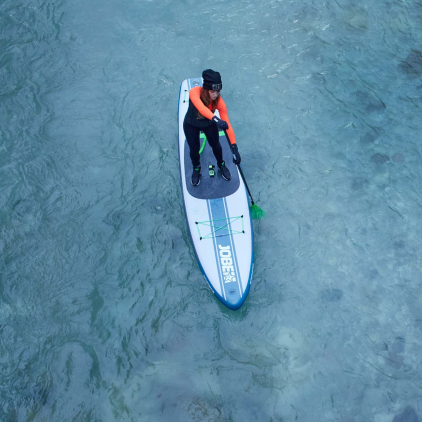 Customer experience.
The experience our customers have had with this product