SUP for 2 people – parents with children, friends or couples in love. We will show you what is important when it comes to volume, size and accessories for Stand Up Paddle Boards.
volume and buoyancy
With the SUP for 2 people you have to pay attention to the recommended air pressure of the board. It's much heavier with two people, so we recommend at least 20 PSI pressure.
Otherwise the board will sink very deep into the water when riding. As a result, more water has to be displaced when paddling. As a result, driving becomes more strenuous, slower and more unstable.
SUP with a dog: 4 tips for SUP with your four-legged friend!
SUP for two on the Jobe Loa 11.6
2022 JOBE LOA 11.6 SUP BOARD PACKAGE
869,99

€
incl. 19% VAT
Free Shipping
Lieferzeit: Delivery time: approx. 2 – 4 working days
The Jobe Loa 11.6 SUP is ideal for several people.
Due to the width of 86.36 cm, paddling is particularly stable. The board is also 350 cm long and 15 cm high.
This means that the board has a volume of 360 L and the buoyancy is very strong. on this one SUP for two it is very stable.
The large deck pad invites you to linger and paddle together. In addition, the 2 luggage nets can be used for clothing or food.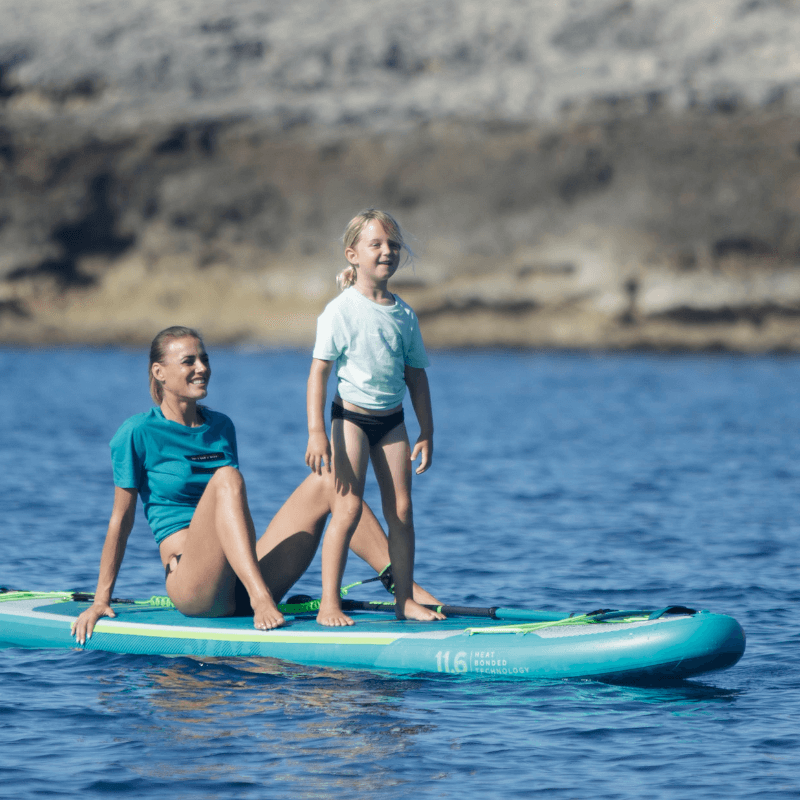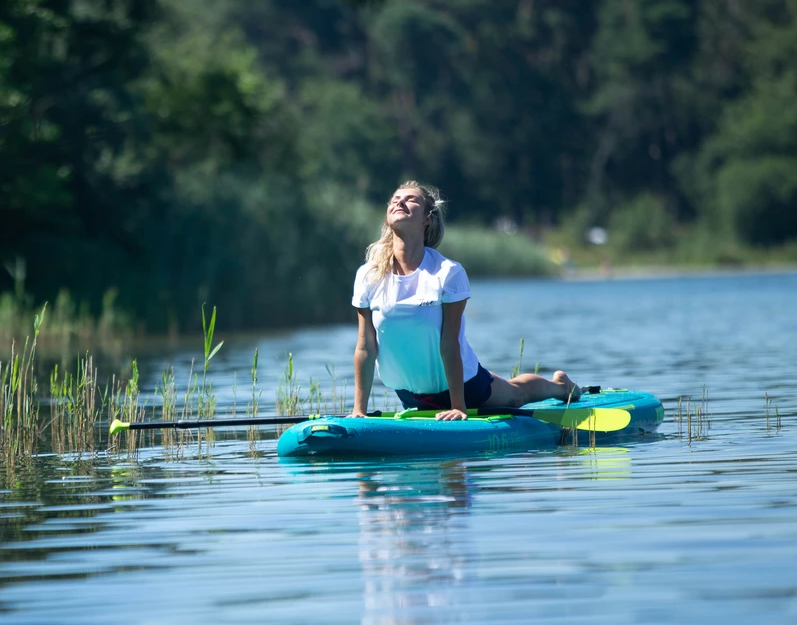 SUP for two on the absolute bestseller
2022 JOBE DUNA 11.6 SUP BOARD PREMIUM PACKAGE
The Jobe Duna 11.6 SUP is also very suitable for paddling together.
As our absolute bestseller, this stand up paddle board is often used by several people.
This board also has a very large volume. The 324 L provide a lot of buoyancy.
Since the Duna 11.6 SUP drives a little faster, two people can really build up speed here.
Here it is particularly advisable to use a second paddle. In this way, both can provide propulsion on the left and right at the same time.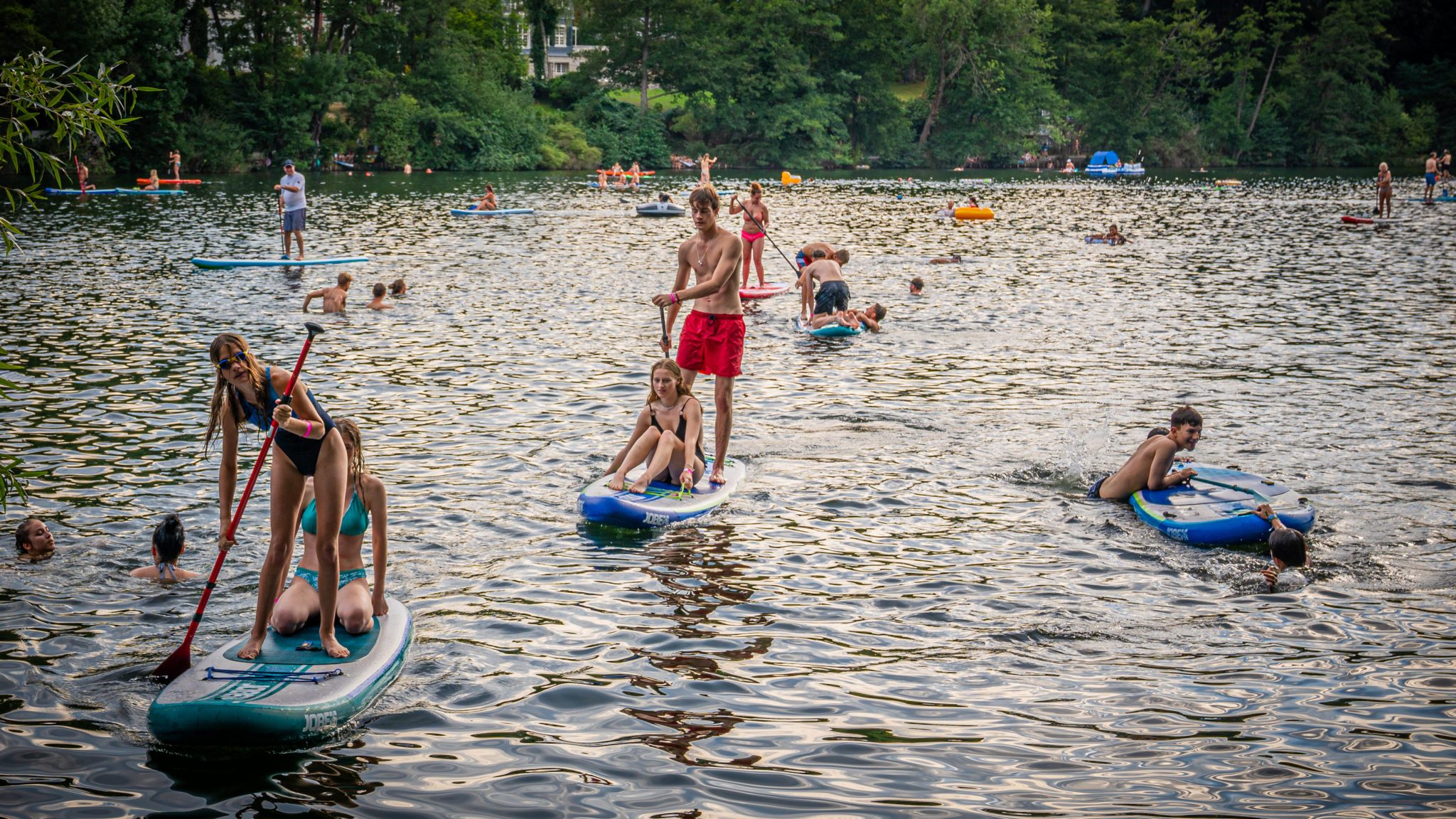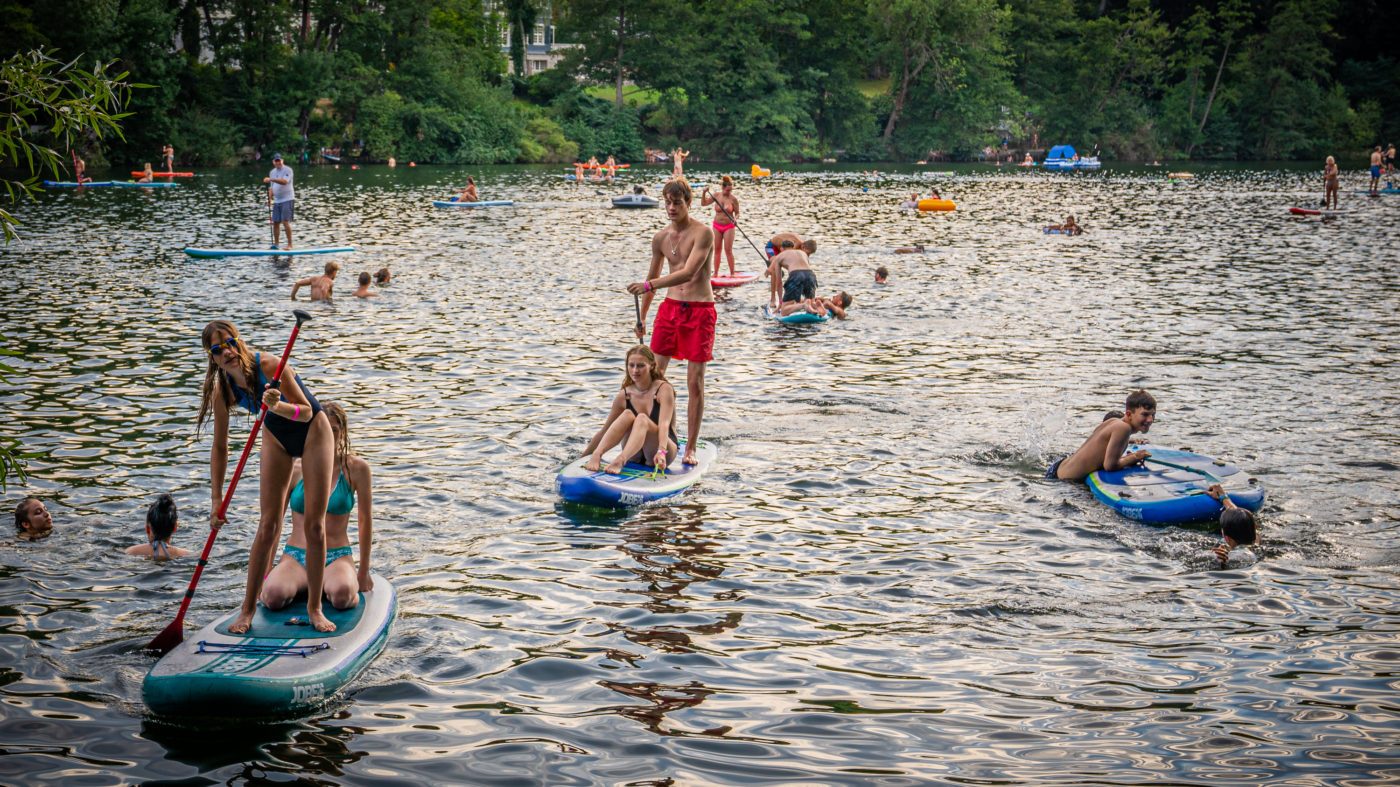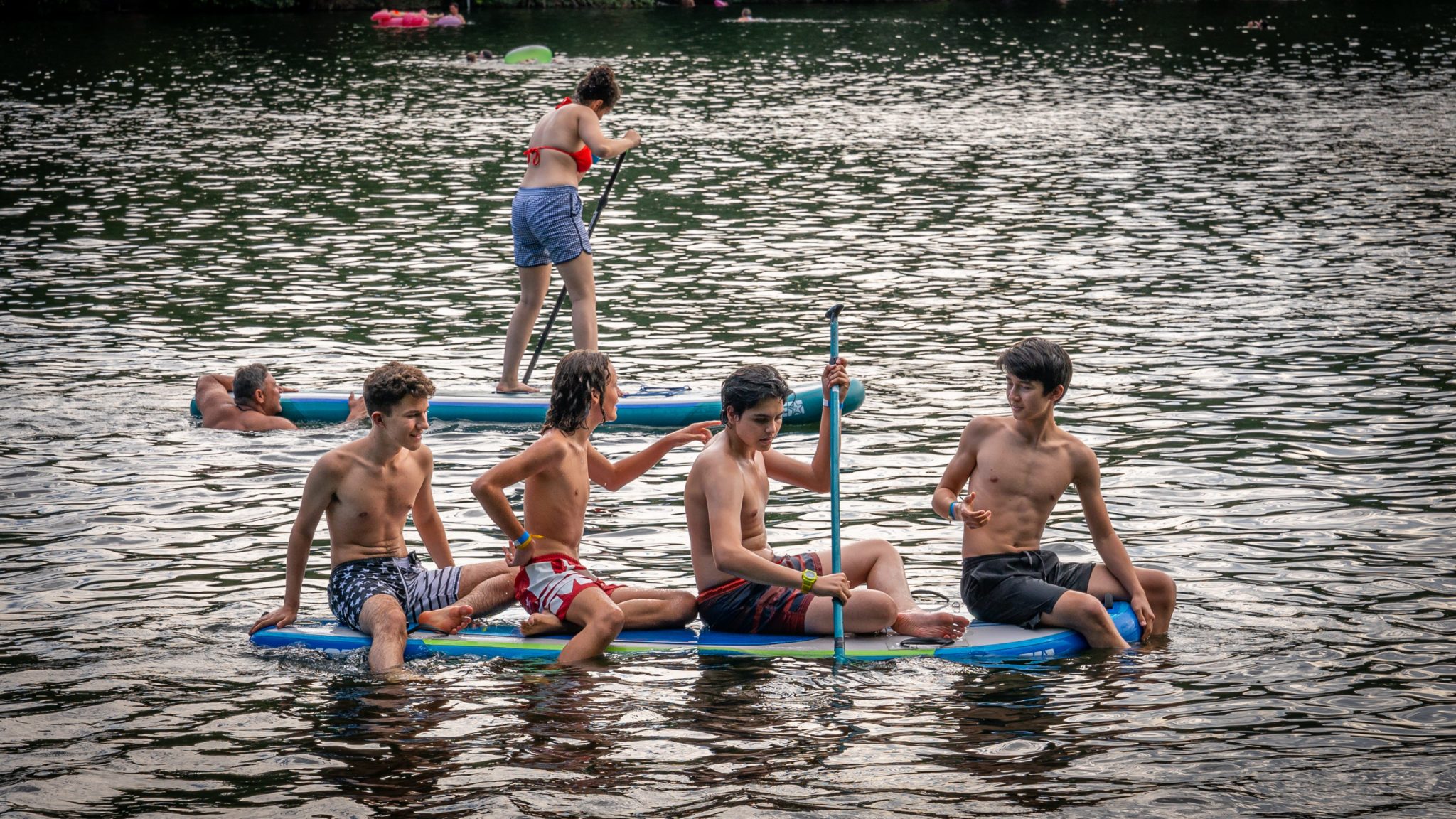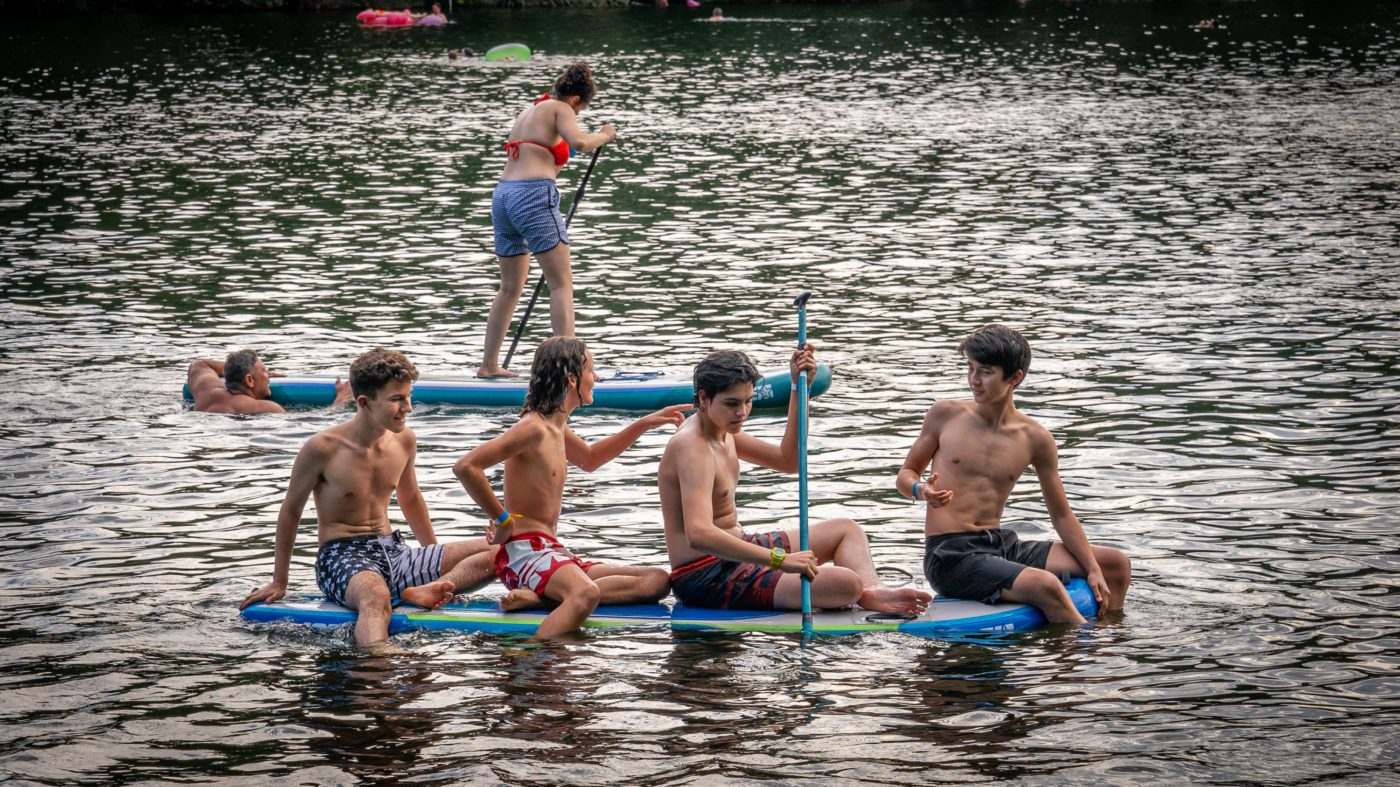 SUP with children: 6 tips for family adventures
SUP for 2 people – accessories
There are additional accessories for even more fun together on the Stand Up Paddle Board.
In addition to the standard paddle for one person, the second person can of course also support you.
Another paddle for the passenger provides additional propulsion and high speeds.
Fiberglass/Carbon Paddle (3-piece)
At the SUP for 2 people we also recommend a second paddle.
Light and stable fiberglass/carbon paddles are particularly suitable.
In our complete packages, these paddles are already included in each inflatable Jobe SUP board a Kit included.
Of course, the paddles can also be purchased separately and in matching colors.
Furthermore, this model can be combined with the kayak adapter:
The Jobe kayak adapter expands various paddles into a fully-fledged kayak paddle.
At the SUP for twocan therefore be paddled even more effectively on both sides at the same time.
For the lowest possible weight, that is Fiberglas-/Carbonpaddel particularly pleasant in combination.
The adapter is additionally with the Jobe Fusion-Stick, to the aluminum paddle as well as the Freedom-Stickcombinable.
Do you have further questions?
We would be happy to advise you personally. Call us or write an email.
We'll do our best to help you.